HLTV2022年CSGO top 20职业选手——NiKo (5) 导读
原文标题:TOP 20 PLAYERS OF 2022: NIKO (5),发布于2023年1月13日。原文链接:https://www.hltv.org/news/35367/top-20-play
原文标题:TOP 20 PLAYERS OF 2022: NIKO (5),发布于2023年1月13日。
原文链接:https://www.hltv.org/news/35367/top-20-players-of-2022-niko-5
并非逐字翻译,只表达中心思想。 
NiKo has been a staple at the top of CS:GO since bursting into the scene in 2015 with MOUZ, when his exploits on the server earned him worldwide recognition following his move from iNation. It was alongside the German organization that the Bosnian star earned his first cap in the HLTV Top 20 players of the year ranking after he was named the 11th best player of 2016 following several excellent performances in a dysfunctional squad.
Nikola 从2015 年在MOUZ效力开始就在CSGO的top榜单上扎根,和表哥一样,他也有过在塞尔维亚队伍iNation的经历(Niko最早在1.6时期就在多家俱乐部打拼,可以说是名副其实的波黑雇佣兵~)。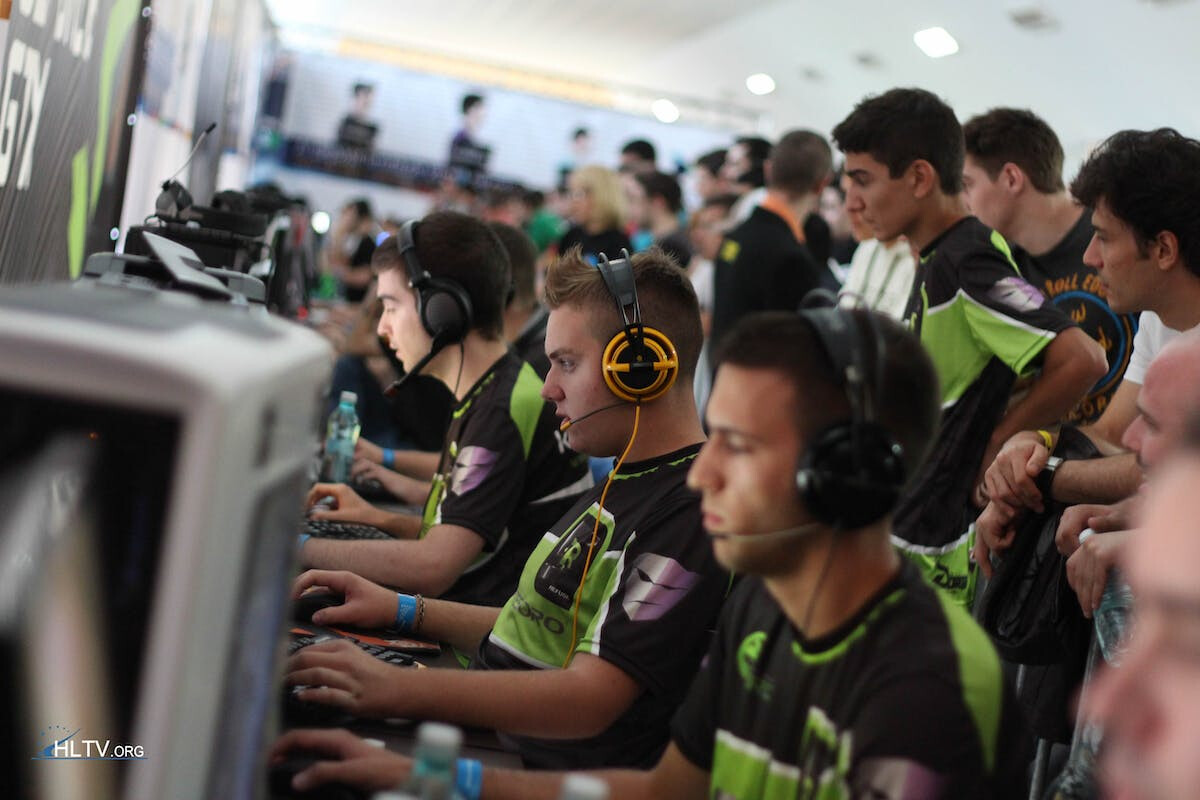 It was not long until his efforts earned him a move to another team and almost two years after his arrival at MOUZ, NiKo received the call to join FaZe in 2017. It was with the European mix that the Bosnian rifler lifted his first trophies as NiKo powered his team to four LAN titles thanks to his immense fragging potential. This put him in the conversation for the best player in the world alongside Marcelo "⁠coldzera⁠" David and he barely missed out on the top spot due to the Brazilian's better record in big playoff matches.
一颗超级新星冉冉升起,MOUZ已经不能帮助这个现象级选手更进一步。2017年,FaZe尝试组建一支欧洲纵队构成的银河战舰。Niko的加入让他们在1718年战无不胜,奖杯拿到手软,当时的尼公子和巴西天才coldzera并称为当世传奇。
NiKo's history in the Top 20 was only getting started and he appeared in the next four editions of the Top 20 list, twice again while competing for FaZe and two more times after his switch to G2 in 2020, for a total of six times, which is level with the likes of Oleksandr "⁠s1mple⁠" Kostyliev and Ladislav "⁠GuardiaN⁠" Kovács.
在dreamhack2020结束的愉快分手后,Niko转会到G2,并在那里保持着巅峰状态,他总计6次进入top20,这纪录与simple和guardian在同一水平。
G2 parted ways with Nemanja "⁠nexa⁠" Isaković and François "⁠AMANEK⁠" Delaunay in order to make space for Aleksi "⁠Aleksib⁠" Virolainen and 16-year-old prodigy Ilya "⁠m0NESY⁠" Osipov to restructure the team ahead of 2022. The new lineup was assembled with the aim of competing for trophies alongside Vitality, FaZe, and Natus Vincere thanks to its new leadership and the added firepower from m0NESY to help the already established duo of NiKo and his cousin Nemanja "⁠huNter-⁠" Kovač.
The first item on the 2022 agenda was BLAST Premier Spring Groups and NiKo kicked off the year firing on all cylinders in victories over Complexity and twice against Ninjas in Pyjamas before another 1.65 rating-worthy performance against MIBR. The rifler left the event with the highest average rating, 1.40, across the eight maps played, but his most impressive record was his 1.54 impact rating across the tournament, which emphasized his importance on the server dishing out entries and multi-kills.
在今年和nexa与amanek告别以后,G2的新阵容意味着正面火力的减弱,Niko需要承担更大的压力。年初的BLAST春季小组赛展现了明星选手的恐怖实力,8张地图1.40的rating,1.54的impact,说明他对比赛输赢的重要性。
The next challenge came shortly after as G2 tackled their first Elite Event of the year at IEM Katowice 2022, starting with a defeat to fnatic which knocked them to Group B's lower bracket. The European mix then proceeded to ride the gauntlet all the way to the playoffs with victories over Liquid, FURIA, and Astralis, in which NiKo excelled with not a single series rating below 1.44. Playoffs came next and neither G2 nor their superstar lifted the foot of the pedal as they swept both Virtus.pro and Natus Vincere to secure a place in the best-of-five grand final against FaZe.
Aleksib's men fought valiantly against Finn "⁠karrigan⁠" Andersen and company, bringing every map all the way to the 30-round mark, but it was not enough and FaZe emerged victorious at the end in one of the closest 3-0 sweeps ever. NiKo finished his Katowice campaign with an Exceptionally Valuable Player award, courtesy of his 1.26 rating across 16 maps and an outstanding 1.44 impact rating, the highest at the event thanks to his influence on the server with 79 opening kills (1st) and eight clutches (4th).
作为今年相对优秀的赛事,IEM卡托维茨的败者组中,他最低的rating都有1.44,年初的NiKo证明了自己世界第一步枪手的竞争力。然而决赛被FaZe以十分接近的比分横扫,最终NiKo凭借自己在赛事中的完美状态获得了EVP奖。他的opening kills再次被提上日程,这是NiKo这两年主要转变的点,他逐渐从一个队伍的兜底选手变成了打开局面的人,除了一些风格十分激进的选手以外,他的开局能力是数一数二的。
G2's great start to the year had the chance to become the basis for a great season, but at ESL Pro League Season 15, the team faltered and crashed out of the event in the group stage after suffering defeats to Entropiq, MOUZ, and a fnatic squad with two stand-ins on the server. It was an unfortunate situation for G2, who tackled the first four games without Aleksib, forcing NiKo to captain the team through the group stage, a factor which severely affected his performance as he left the tournament with a 1.08 rating, his second-worst LAN performance all year.
这里补充了一段年初糟糕的比赛,就是ESL15,小组赛时期本就配合一般的阵容,指挥小李子还得了新冠,只得换上A神并由niko指挥,脑子动起来枪就软了,Niko的脑溢血指令和战术以及拉跨的枪法将G2迅速送回了家。包括他自己也表示没有小李子的比赛蚌埠太住。
Shortly after the end of EPL came the PGL Major Antwerp Europe RMR and G2 successfully bounced back by brushing off an opening defeat to Anonymo before a streak of victories over Sangal, Bad News Eagles, and Astralis. NiKo topped the scoreboard in all three victories, helping his team qualify for the Challenger Stage of the Antwerp Major with a 1.26 rating.
The Major campaign started off perfectly as NiKo led the line in three consecutive victories during the Challengers Stage as G2 overcame Liquid, Spirit, and ENCE in rapid succession to reach the Legends Stage and secure their attendance at the next RMR event. NiKo was excellent during the first matches, but failed to maintain the same level of performance in the next phase and fell from a 1.34 to a 1.13 rating as his squad struggled through the second Swiss stage before being knocked out of the tournament after losses to Natus Vincere, Heroic, and FURIA. The superstar's overall performance at both stages of the Major was nonetheless incredible, recording a 1.20 rating and an even more impressive 1.36 impact rating, which dwarfed m0NESY (1.17) and huNter-'s (1.11) impact scores.
迎来安特卫普Major以后,Niko卸下重担状态回暖,以1.26的rating进入挑战组,并在挑战组以1.34的rating大杀四方。最终在强大的传奇组对手面前退出了舞台。纵观整个比赛进程,NiKo的表现都十分出色,特别是1.36的impact rating让他证明了自己依旧是世界最优秀的选手之一。
The disappointments for G2 did not end in Antwerp and the European squad traveled to IEM Dallas looking for their first trophy of the year shortly after the conclusion of the Major. The group stage was again a mixture of highs and lows for NiKo and company who bounced from losses against an incomplete ENCE team with Janusz "⁠Snax⁠" Pogorzelski to convincing victories over Astralis and Vitality in order to drag G2 over the finish line.
It did not take long for the European squad to fall short once again as FURIA knocked them out of a tournament for the second time in a row despite NiKo's extraordinary form. The Bosnian star's early playoff exit put an end to his 1.25 rating run and included highlights such as his dismantling of Movistar Riders and a near-flawless performance against Vitality, which were rewarded with his second EVP award of the year courtesy of a 1.39 impact rating and his defensive mastery (1.53 CT rating) which overshadowed anyone with a similar sample size at the tournament.
NiKo的特点就是永远能保持稳定的状态,IEM达拉斯,NiKo在面对当时的残阵ENCE中落败,在败者组轻松击败A队和小蜜蜂后,他们又一次被巴西黑豹拦住了去路。没错他们在图二的大厦狠狠的choke!!! 这也是今年Niko最为人诟病的痛点,CT方的NiKo在默认控制能力上有所下滑。但这不影响他成为这个赛事的出色选手。这次IEM达拉斯,NiKo以1.39的impact rating和1.53的CT rating掌控着雷电。
BLAST Premier Spring Finals came around and G2 finally seemed to have found their rhythm, defeating Vitality and FaZe to secure a top-four spot in Lisbon and their second semi-final appearance of the year. NiKo had another fantastic group stage performance as he registered a 1.39 rating against Dan "⁠apEX⁠" Madesclaire's French-Danish mix before a 1.43 rating against his old teammates Håvard "⁠rain⁠" Nygaard and karrigan, but that's where G2's success at BLAST would end.
Vitality successfully recovered and reached the semi-finals to secure a rematch against NiKo and company, but this time they came out on top as Mathieu "⁠ZywOo⁠" Herbaut and apEX topped the scoreboard with 1.21 ratings while no other player cracked above a 1.07. Despite NiKo's performance drop in the playoffs, his work in the first phase of the tournament was enough to earn another EVP award, his third before the summer break.
在BLAST 春季赛中,这支队伍渐入佳境,再次闯入半决赛,但在对阵小蜜蜂的比赛中被发狂的大番薯粉碎,番薯1.21的疯狂杀戮展示了今年top1级别的强大实力。而在第一阶段中表现出色的NiKo也获得了他今年的第三个EVP奖项。
G2 looked to close the first half of the season on a high and IEM Cologne appeared as the perfect opportunity to do so, but once again the European squad was unable to perform at their best consistently and lost the opener to Movistar Riders following a flat 0-2 performance. NiKo powered his team to a sweep of their own against ENCE, but it was just a consolation prize as shortly after, G2 were eliminated by Ninjas in Pyjamas, leaving the event in 9-12th place and entering the tournament break with a sour taste in their mouth. The only individual highlight for NiKo was his nuclear performance on Ancient against ENCE in which he accumulated a 33-15 K-D while registering a 1.95 rating and a 131.7 ADR.
IEM科隆作为上半年最后一个大赛,G2的表现并不尽如人意,他们仅仅在对阵ENCE时有过高光(1.95 rating!),在接下来的比赛中则迅速败给了NIP,而小李子的指挥历程也逐渐走向终点。
"'m not really sure what to say about this, but the team just didn't feel right, we just didn't click as a team. Our practice has been very poor, it felt like we were not improving at all, and the more we practiced the more problems we had. Maybe if we won Katowice, then probably ESL Pro league would have worked out better as well, and then it might have been a different story."

Niko对队伍的团队性做出较低的评价,G2练习的越多,发现的问题也越多(但是这其实很正常,练习就是拿来找问题的)但是总是不能拿到冠军的队伍气氛是不会走上坡路的,所以这个阵容的变换势在必行。
Firepower was clearly not an issue, so the organization decided to take a new direction with the squad, removing Audric "⁠JACKZ⁠" Jug and Aleksib to bring in Danish in-game leader Rasmus "⁠HooXi⁠" Nielsen and Australian rifler Justin "⁠jks⁠" Savage ahead of the season's restart at BLAST Fall Groups. The addition of the Dane came with its share of controversy and both fans and analysts alike were unconvinced that his fragging capabilities wouldn't hold down the team in important moments.
Their first test was BLAST Fall groups and it was relatively uneventful for G2 as they went winless in the group stage and only claimed a win in the single-elimination bracket against BIG before their first notable win over Vitality in the Last Chance Stage. NiKo's 1.24 average rating at the event helped his team reach the Finals, but it was m0NESY who shined the brightest with a 1.34 rating as he started to show signs of rapid improvement under his new IGL.
在尽可能不牺牲火力的情况下,G2更换了指挥和步枪手,在BLAST秋季小组赛中,新阵容的表现相对平庸,但小孩获得了1.34rating的好成绩,这主要归功于hooxi指挥体系的影响。
Next on the list was ESL Pro League Season 16 in Malta and that's where the new G2 showed a glimpse of what they were capable of, reaching the semi-finals of the event after an undefeated run through Group B with victories over FaZe, BIG, and Outsiders. NiKo averaged a 1.29 rating over the course of the round-robin phase and continued to perform admirably as G2 knocked Natus Vincere out of the competition in the quarter-final, registering a 1.31 rating in the 2-1 victory. NiKo's campaign at EPL ended in the semi-final against a ZywOo-powered Vitality, putting an end to a series of great performances by the Bosnian rifler, which earned him a fourth EVP award this year.
下一个大赛是ESL Pro League 16,G2在这个比赛中收获了许多出色表现,Niko在这一小组赛中的平均rating 为1.29,他们在四分之一决赛击败了NAVI并最终输给了小蜜蜂,但Niko获得了这次赛事的EVP,四次EVP的成绩让Niko今年早早就内定了TOP10级别选手的位置。
The qualification campaign started as well as possibly imaginable with a 16-0 wipeout of ECSTATIC on the first day before the situation started to fall apart when Cloud9 relegated the Europeans to the 1-1 pool. The following two days weren't kinder for NiKo and company as 1WIN took their turn to beat G2 in a best-of-one match, sending them into the elimination series. The real heartbreak for HooXi's team came against GamerLegion as the young mix took down the demoralized giants in a best-of-three series, stopping their Major ambitions.
但势头正猛的G2在major中被迅速淘汰,一切都像一场梦,Niko也摘得本赛季最糟糕表现(1.07rat)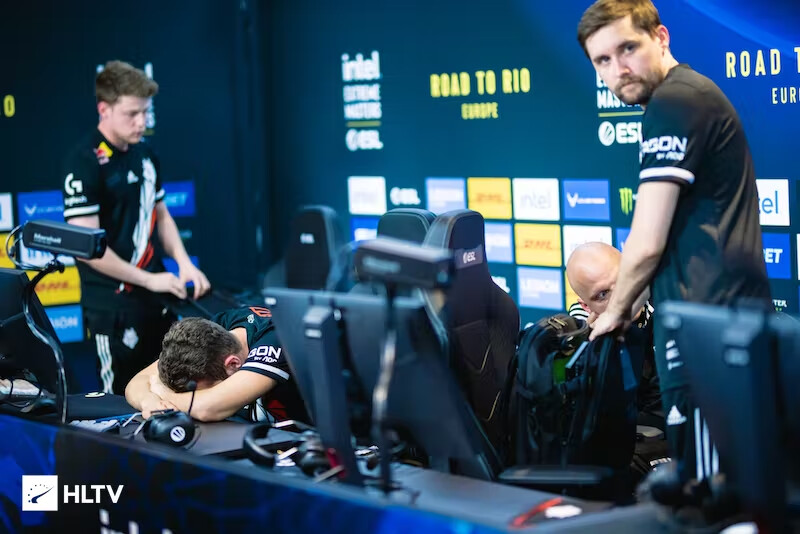 "Not qualifying for Rio Major was definitely one of the worst memories I have ever had in my career, not just this year...but it also gave me time to reflect on myself and see what I did wrong and what led us to fail at the RMR."
这段经历可以说是仅次于波士顿major第二糟糕的回忆之一了,这支G2需要反省,这种糟糕状态如果持续,G2将会陷入轮换和输比赛的恶性循环。
G2 had to wait more than a month before their next challenge due to their elimination from the RMR and in late November the European squad traveled to Denmark to compete at BLAST Fall Finals. The opening match against Liquid ended in defeat and relegation to the lower bracket, a loss that immediately put the Europeans on the back foot. A consolation victory over Fluxo was the only success G2 experienced in Copenhagen as Heroic knocked them out of the competition in the next stage following a 2-1 victory in the first round of playoffs. NiKo played a solid event individually, posting a 1.21 rating, barely surpassing m0NESY's 1.20 score over the course of seven maps played by G2.
纵使休赛了一个月,在BLAST 秋季总决赛中,G2的表现依旧很差,Niko在比赛中拿下了1.21的rating,帮助G2安慰性的拿下了Fluxo,然后在淘汰赛中被Heroic 轻松击败。
BLAST Premier World Final was the last Big Event of the year, and G2 were expected to close another trophyless season, especially after their defeat against FaZe in their group stage first match. Once again a single victory was enough to qualify the squad to the playoffs, this time against Outsiders as the Major champions failed to replicate their success from the Brazilian event. NiKo was the best performer in the first match with a 1.27 rating in the first match, and while he would continue to perform admirably for the rest of the tournament, it was m0NESY who stepped up for the biggest occasions.
The young AWPer was outstanding against Outsiders and Vitality as well as the last to series against FaZe and Liquid, propelling G2 to victory and their first LAN trophy since DreamHack Masters Malmö 2017. NiKo's young teammate was the one to claim the MVP for the event while the Bosnian superstar secured his fifth and last EVP nomination of the year. The 25-year-old rifler excelled in several stats throughout the tournament despite not being the best overall performer, for example, his 75.7% KAST (#2) and 1.22 impact rating (#4) appear as outstanding when taking into consideration his role as a rifler and his significant contributions as an entry (28.4% of opening duels taken, #4).
BLAST 世界总决赛是今年的最后一个赛事,G2正朝着他们的下一个无奖年冲刺,但是在被Faze战胜并落入败者组面对新科冠军outsiders时,他们展现出了极强的韧性和上限,全员发挥出色,Niko也终于凭借赛事中1.16的rating夺下了时隔五年未能触碰的冠军奖杯和今年的第五座EVP奖项。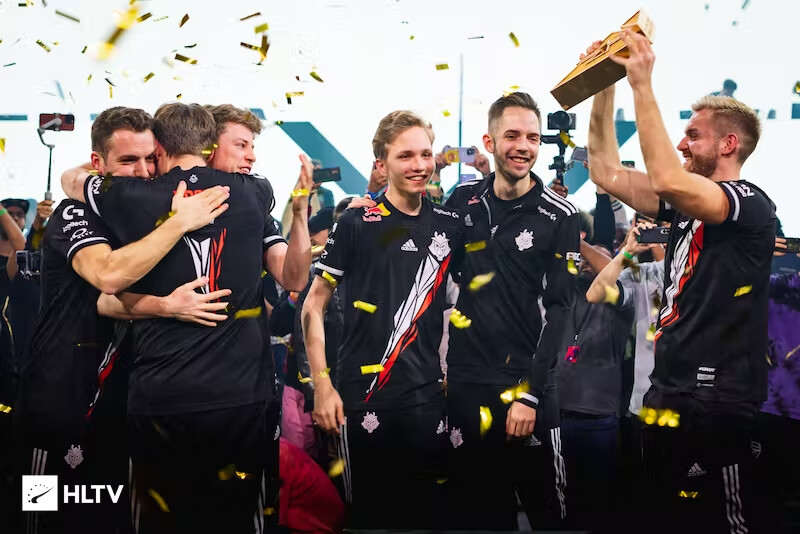 Why was NiKo the fifth-best player of 2022?
NiKo broke into the 'Big Five' thanks to remarkable all-round statistics, with 1.31 Impact rating (No. 2) and 87.2 ADR (No. 1). He was stunning in opening duels, finding the first kill in 15.0% of all rounds and 21.2% of G2's round wins (No. 2 in the Top 20) and recording the highest Multi-Kills of any rifler (19.5%).
He is part of a handful of players with five EVPs, his performance at IEM Katowice was as close to MVP-worthy as you can get without leaving with the medal. He was in the top five for four MVP races out of those five EVPs which shows just how high his ceiling can be, and he scored at least a VP award in every event he played in.
At BLAST Premier World Final, G2's best event of the year, NiKo had a chance to take an MVP and move up the list but fell down to a lower-tier EVP after having less impact in playoffs than his teammates. This was a bit of a theme for the year; NiKo's 1.17 rating in big matches is still impressive but falls short of those above him.
Niko今年的排名十分准确,他的Impact rating仅次于小森,ADR更是冠绝群雄,这让他轻松稳坐top10,他的首杀和步枪连杀都相当出色,今年他拿了5个EVP,纯纯大哥,如果说Niko有什么缺点,那就是他年纪有点大了,现如今的Niko正在逐渐向突破手转化,借助经验和枪法延长自己的职业巅峰。最后的world final由于小孩统治级的表现让他错失了MVP的机会,rating为1.17。
G2即将迎来BLAST 春季赛,本人看好G2维持其状态,在新的一年越来越好。巴黎major很可能成为Niko最后也是最接近Major冠军的一次赛事,加油!巴尔干男孩!